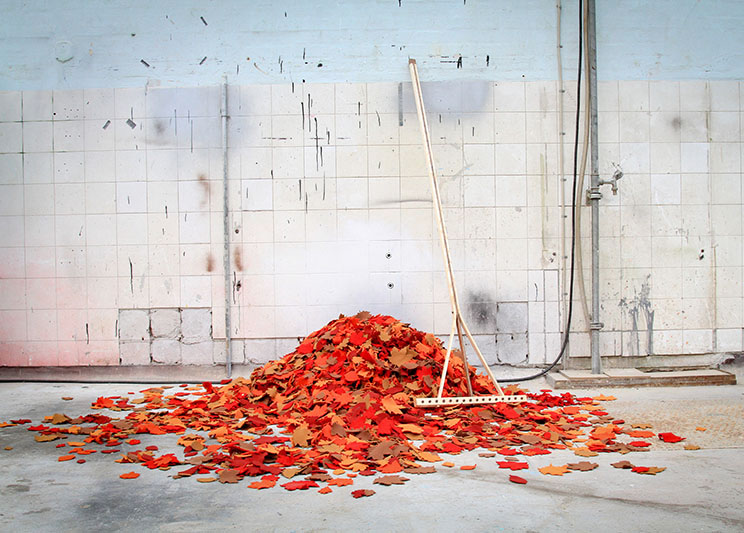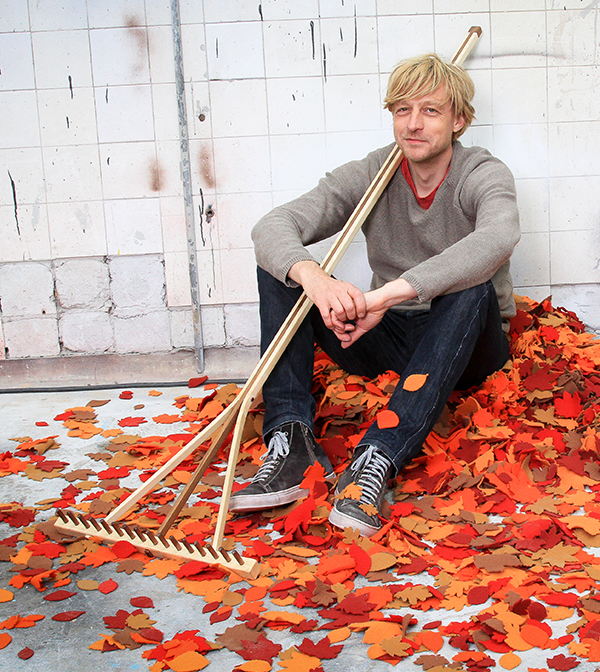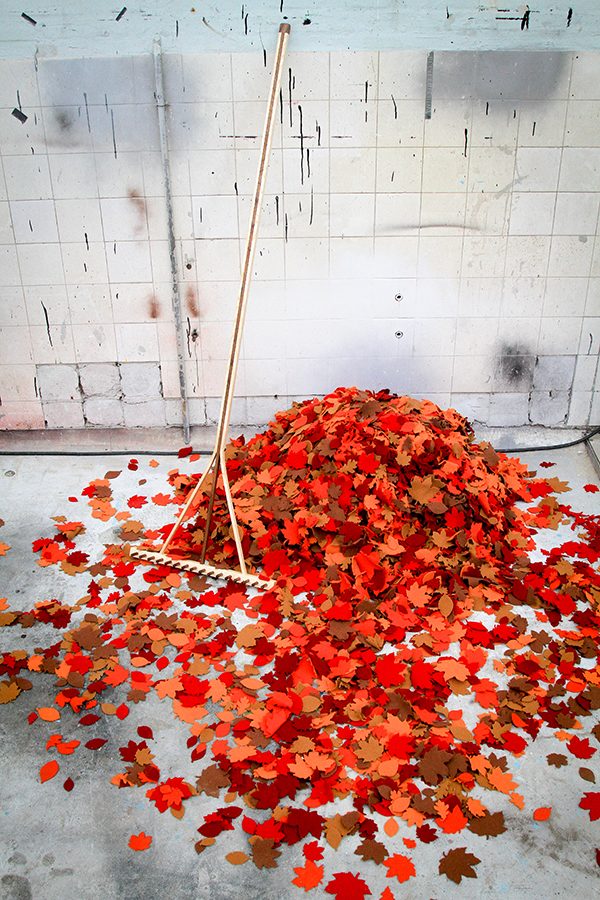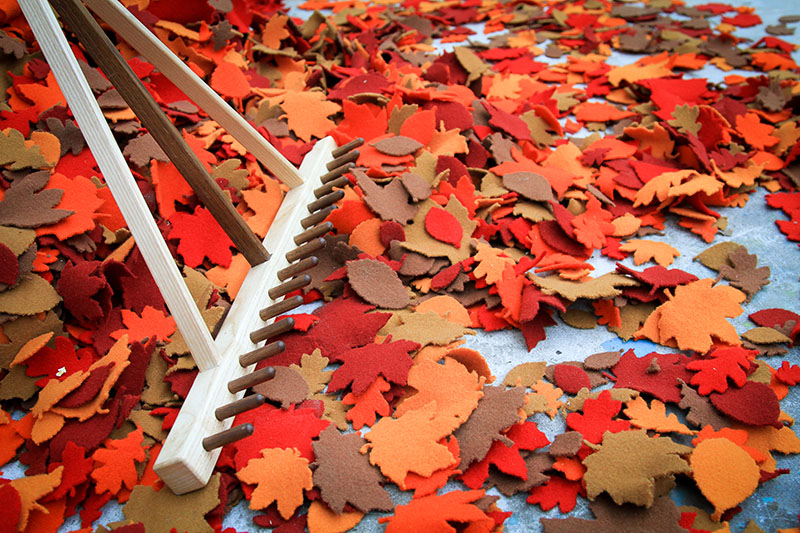 Autumn leaves
Nyfortolkning af et polstermøbel
Efterårsleg i skoven
På samme måde som børn leger med bladene i skoven, kan man rive de mange små filtbladene sammen, så de til sidst danner en blød siddebunke.
Præmieret af Statens Kunstfond
Materialer: Uld, ask & valnøddetræ
Mål: Rive: H: 170 cm B: 50 cm D: 80
Blade: Varierer alt efter, hvor meget man leger i dem

Autumn Leaves
Reinterpretation of padded furniture
Playing with autumn leaves on the forest floor.
Like a child playing with autumn leaves in the forest you can rake the many little felt leaves together into a nice, inviting pile that forms a comfy seat.
Awarded a prize by the Danish Arts Foundation
Materials: Wool, ash wood, walnut
Measurements: Rake: H: 170 cm, W: 50 cm, D: 8 cm
Leaves: varies, depending how much you play in them