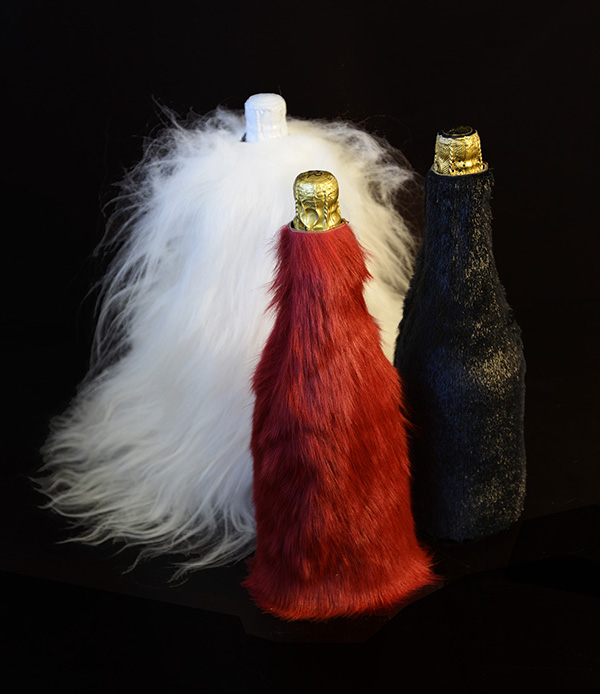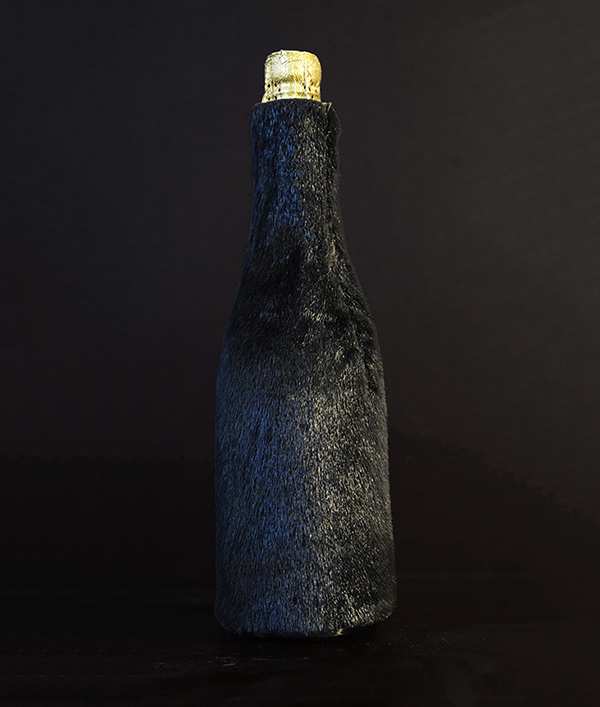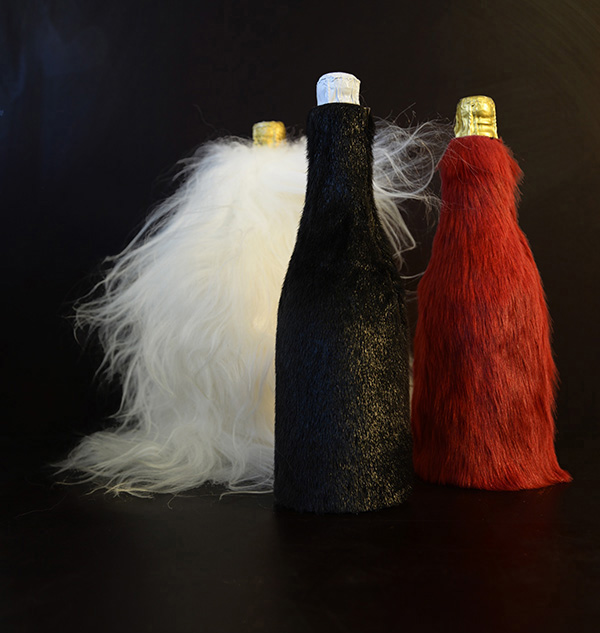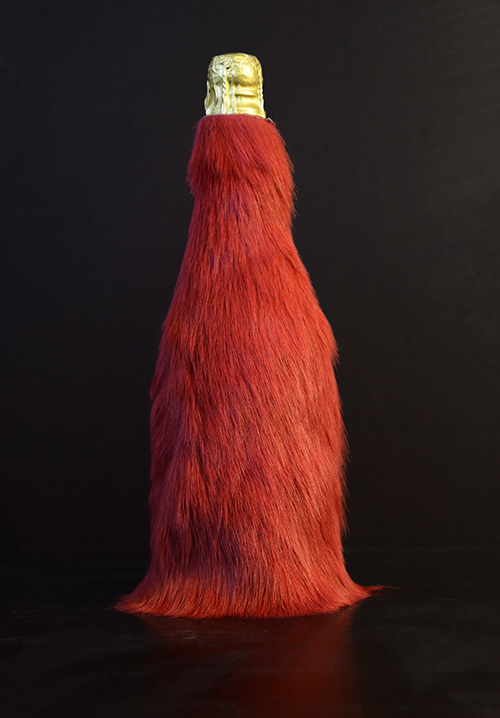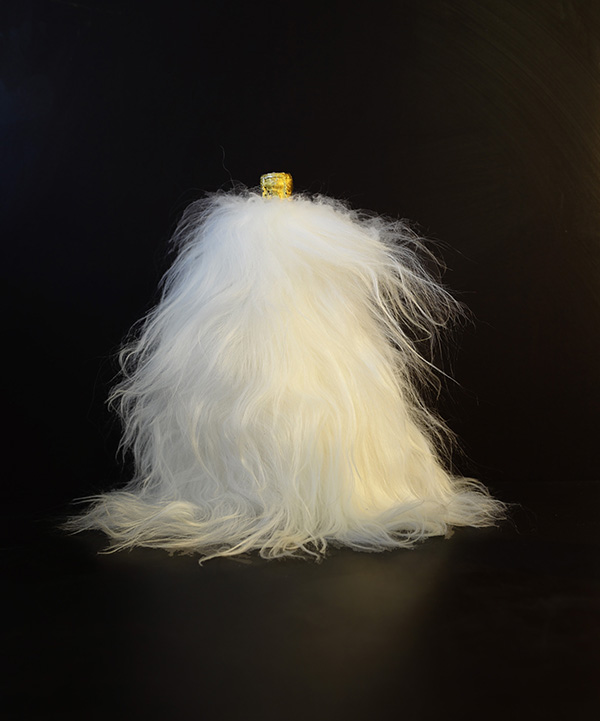 Furcooler
Pels til at køle
Furcooler er en Champagnekøler i pels. Her bliver pelsen både brugt på grund af dens evne til at isolere og holde Champagnen kold samt dens eksklusive udstråling.
Materialer: Kanin, lamme og sælpels
Mål: H: 30 cm, Ø: 10 cm
Furcooler
Cooling fur
Furcooler is a champagne cooler made in fur. The material is used here both for its capacity to insulate and thus keep the champagne cold and for its exclusive image.
Materials: Coney skin, lambskin, sealskin
Dimensions: H: 30 cm, Ø: 10 cm