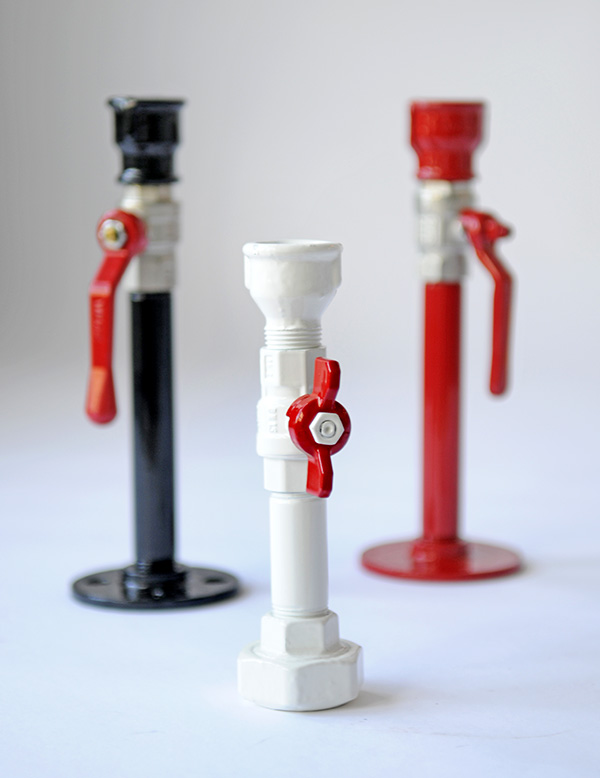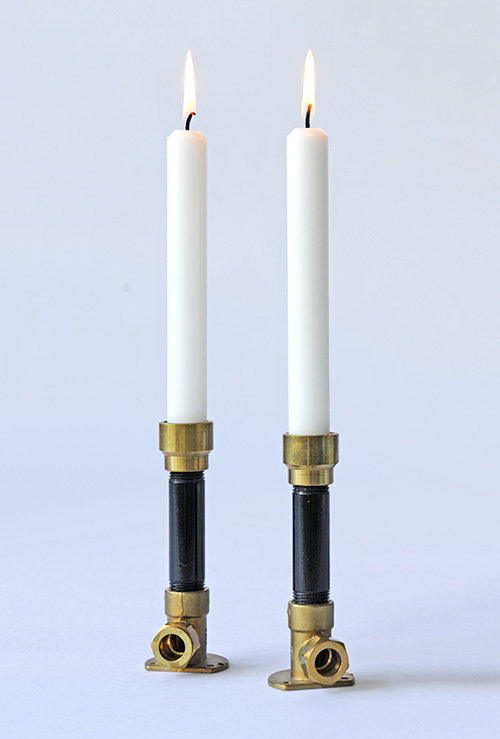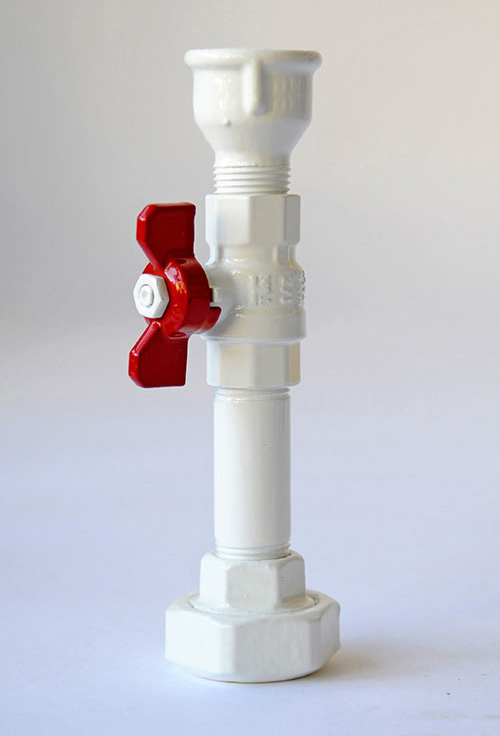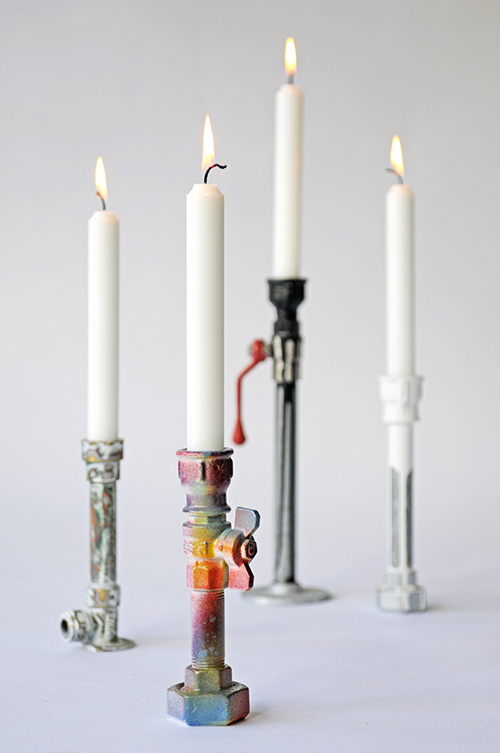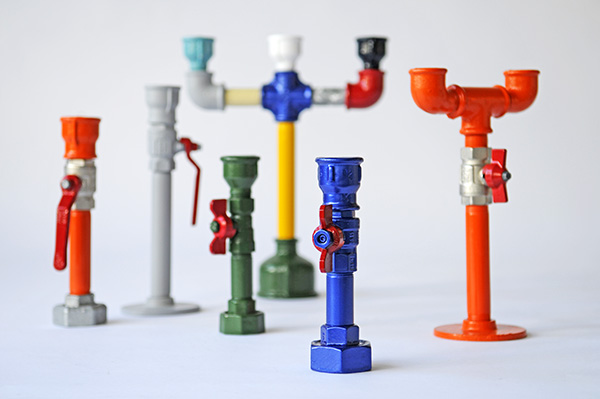 Light Plumbing
Den maskuline lysestage
En serie lysestager lavet af diverse VVS-dele. Med inspiration fra gamle lysestager er Light Plumbing-stagerne oprindelig fremstillet som en humoristisk gave til manden.
Materialer: VVS-dele
Mål: Alle mulige forskellige mål
Light Plumbing
The masculine candlestick
A series of candlesticks made of assorted plumbing bits. With inspiration from classical candlesticks, the Light Plumbing series was originally created as a tongue-in-cheek gift for the man of the house.
Materials: Plumbing bits
Measurements: Assorted sizes