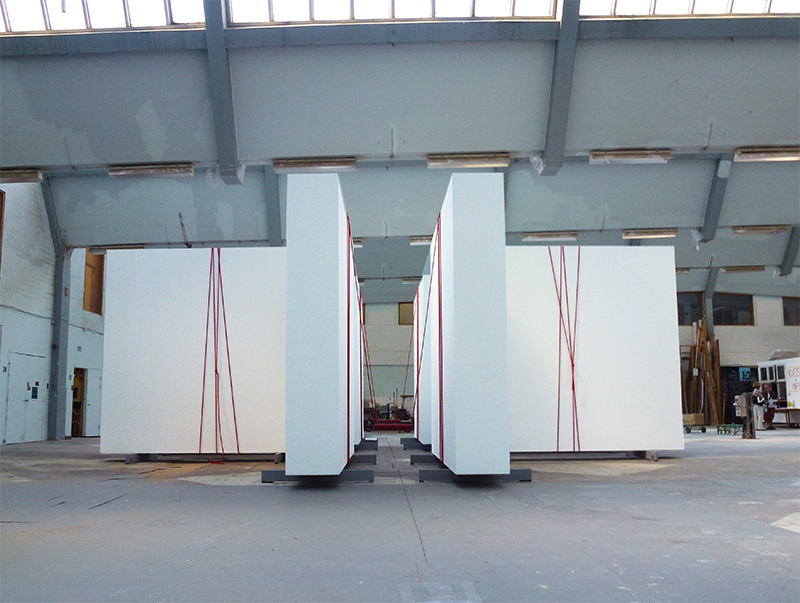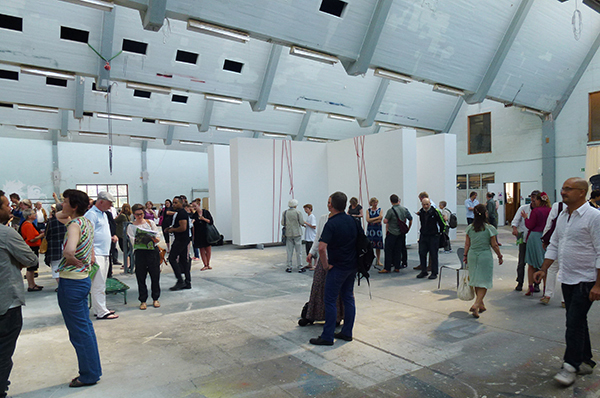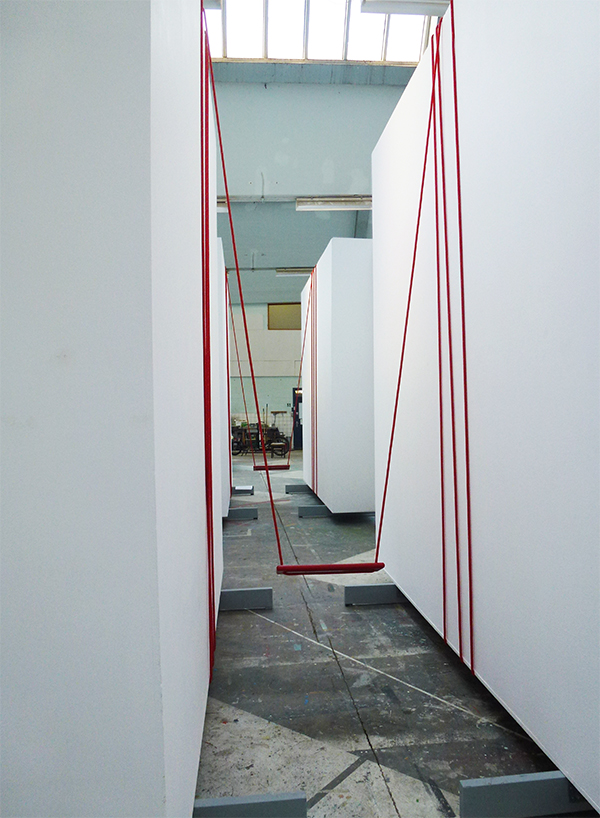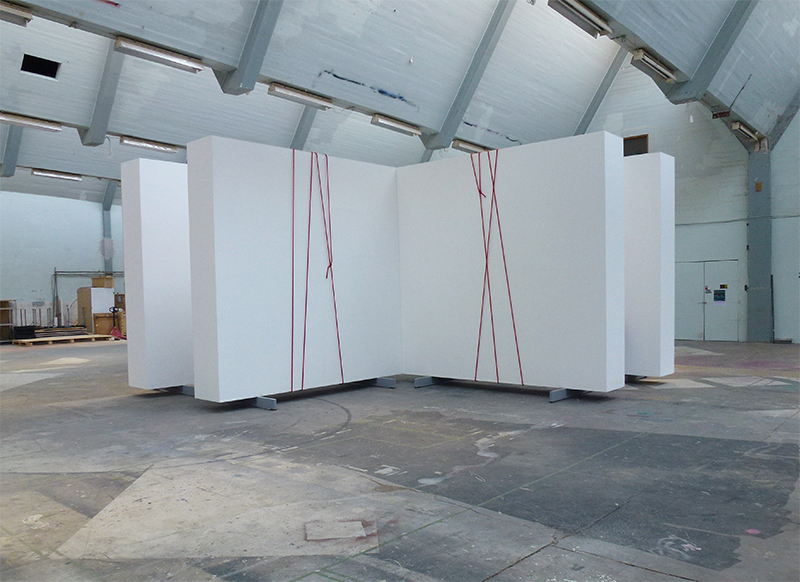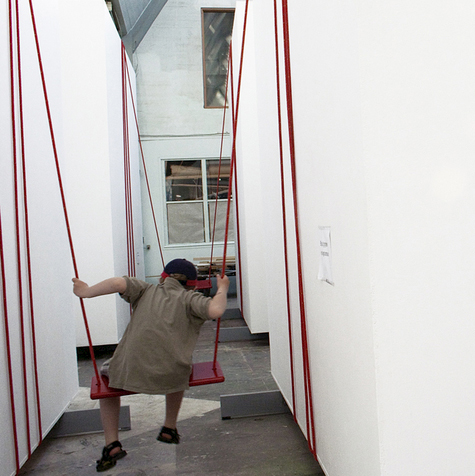 The swings
En blanding mellem et rum og et møbel
The Swings er bygget op af fire store væge der er sat op, så de danner et kryds, inden i dette kryds er der fire gynger. Et stort rummeligt element, hvor man oplever at gynge i de smalle gange samtidig med, at man kan høre andre gynge uden nødvendigvis at kunne se dem.
Materialer: Malet krydsfinersplader og masser af tov
Mål: H: 400 cm B: 10000 cm D: 10000 cm
The swings
A cross between a space and a piece of furniture
The Swings is a cruciform structure made of four large walls. Inside each of the four arms of the cross there is a swing. The result is a large spatial structure where you can swing in one of the narrow corridors and hear others being present without necessarily seeing them.
Materials: Painted plywood boards, lots of rope
Measurements: H: 400 cm, W: 1,000 cm, D: 1,000 cm