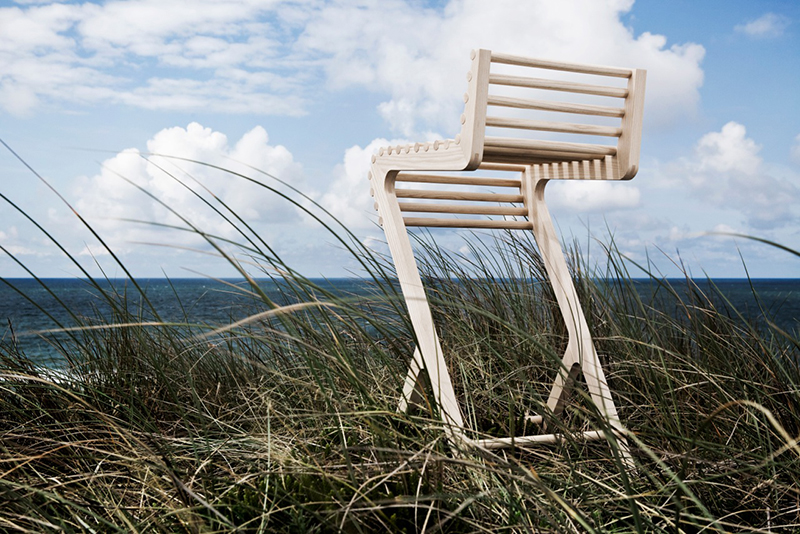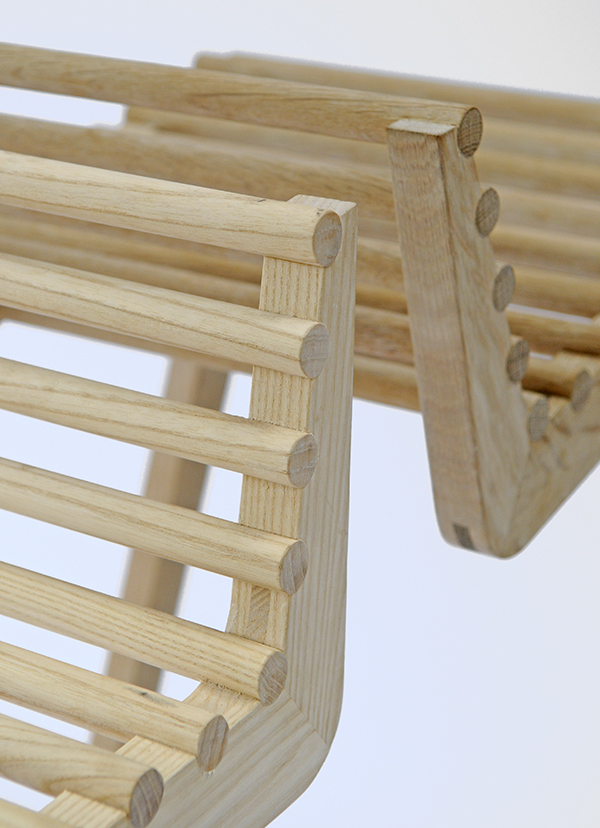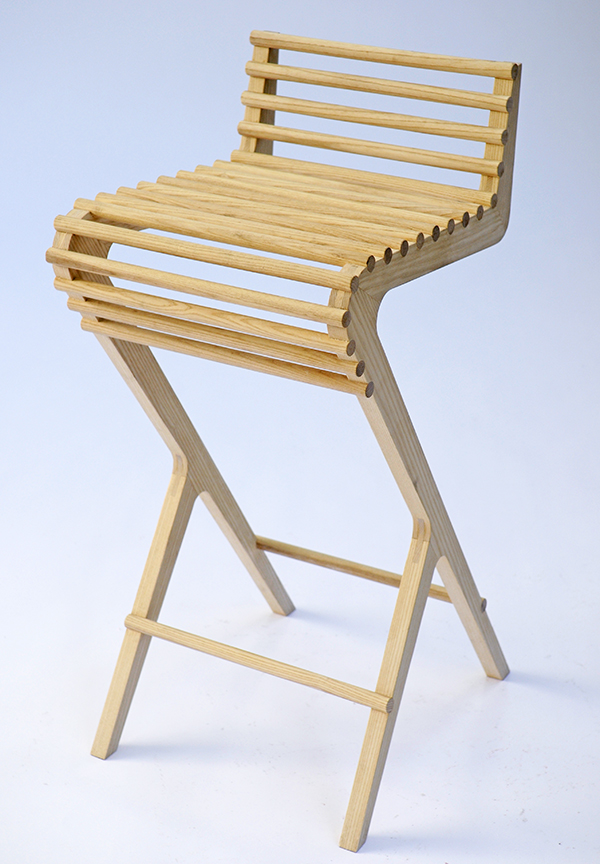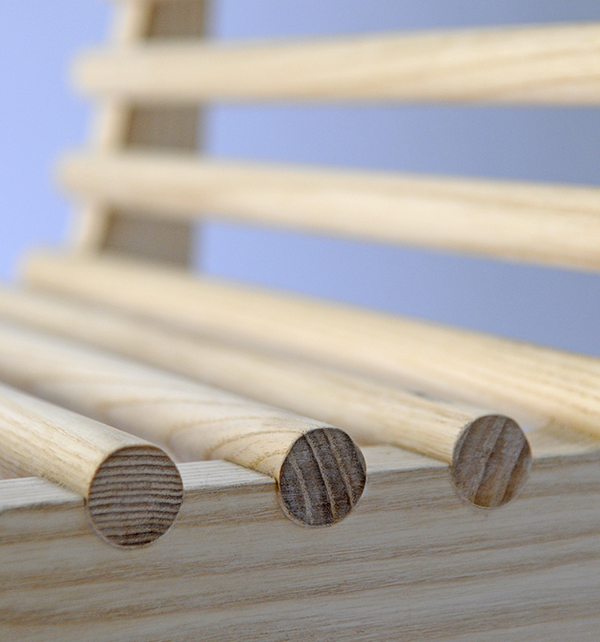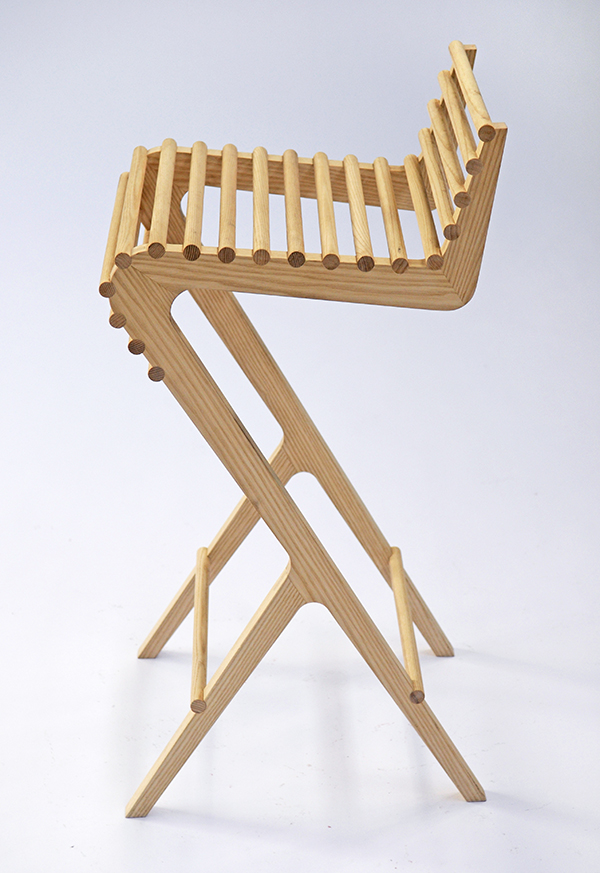 Tramme
Cafe / Bar stol
Høj stol som både kan bruges på caféer og barer, på kontoret og i private køkkener. Den er inspireret af planters organiske vækst og har en meget åben og tydelig konstruktion.
Materialer: Egetræ
Mål: H: 70 cm B: 42 cm D: 48 cm
Producent: CADOTDESIGN
Tramme
Café chair/bar stool
Tall chair that can be used in cafés and bars, in office and in a private kitchen. Inspired by the organic growth of plants, the chair's construction is very open and easy to decode.
Materials: Oak
Dimensions: H: 70 cm, W: 42 cm, D: 48 cm
Manufacturer: CADOTDESIGN