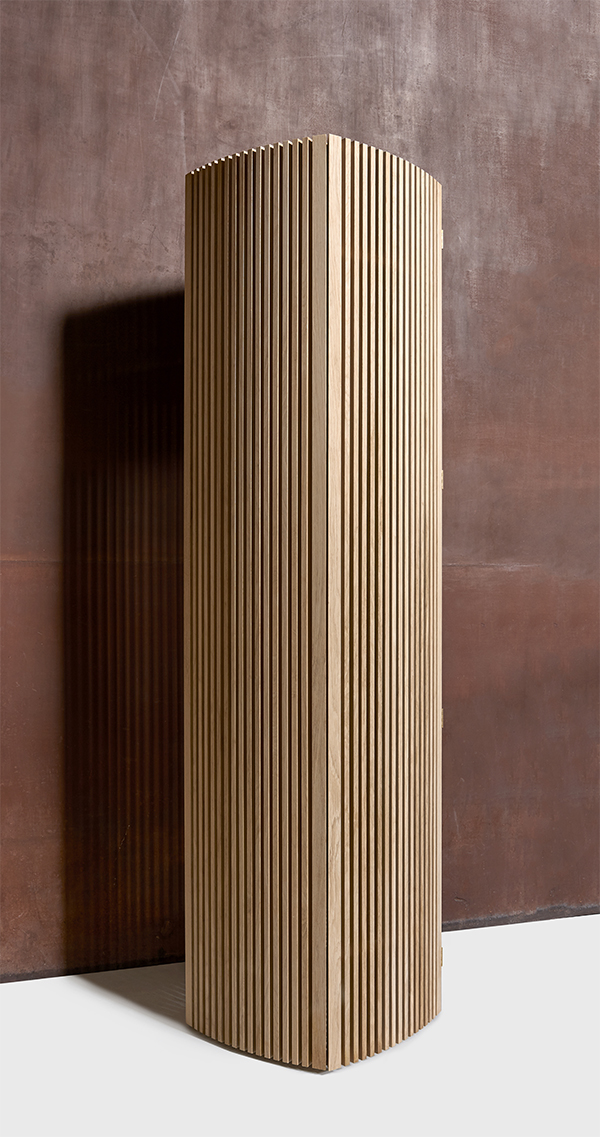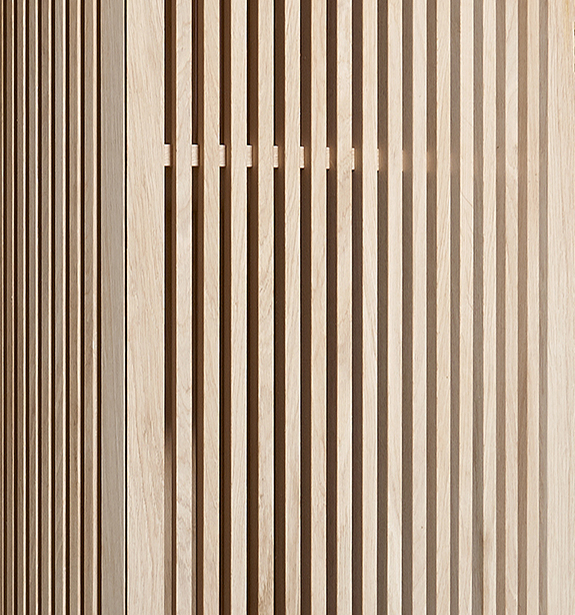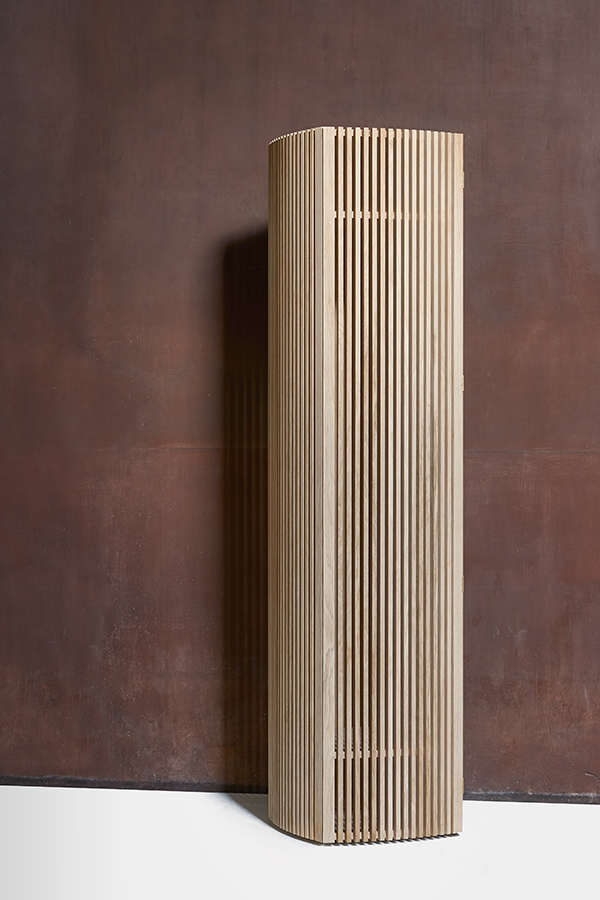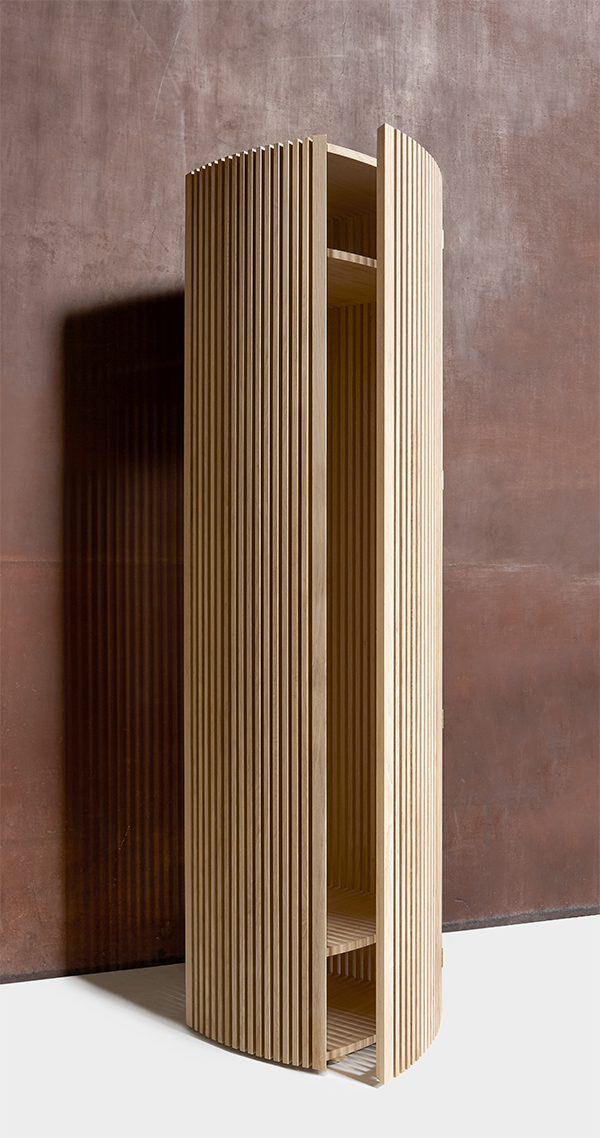 Klædeskab
Nok se ikke røre
Et skab, hvor man kan opbevare sine ting og samtidig se dem, selv om skabet er lukket. Skabet fremstår både som en lukket monolit og som en åben konstruktion. Denne konstruktion giver også mulighed for, at vådt overtøj kan tørre.
Materialer: Eg
Mål: H: 200 cm, B: 45 cm, D: 60 cm
Producent: Garde Hvalsøe A/S
Wardrobe
Look don't touch
A cabinet where the things you store will be visible, even when the cabinet is closed. The cabinet appears simultaneously as a closed monolith and as an open construction. The open construction also lets you hang up a wet jacket or coat to dry.
Materials: Oak
Measurements: H: 200 cm, W: 45 cm, D: 60 cm
Manufacturer: Garde Hvalsøe A/S