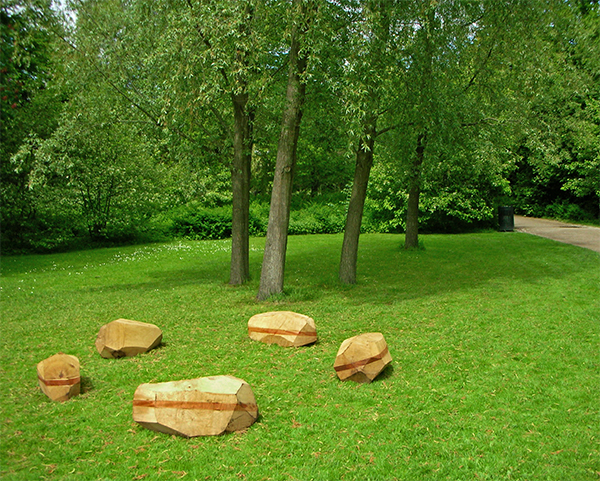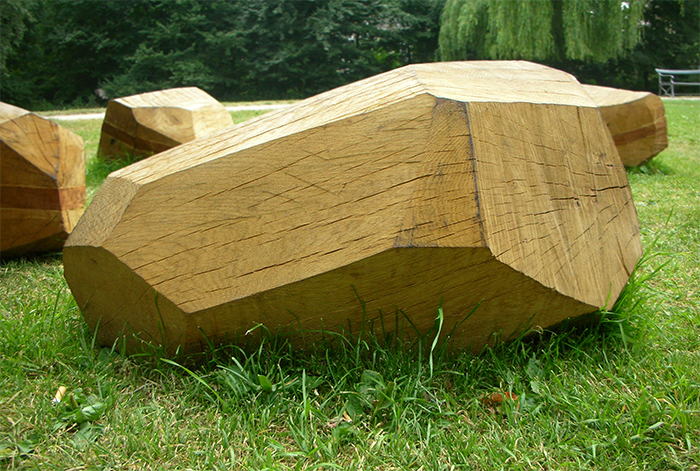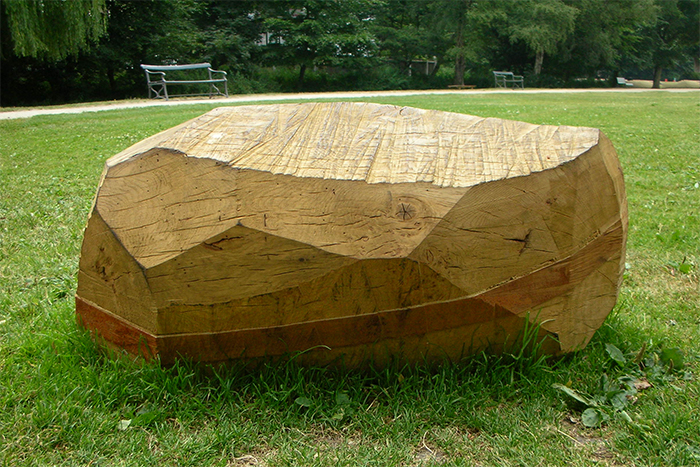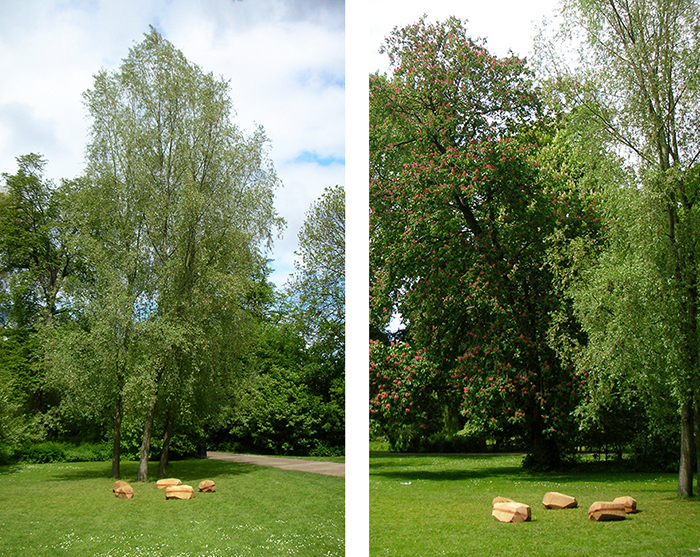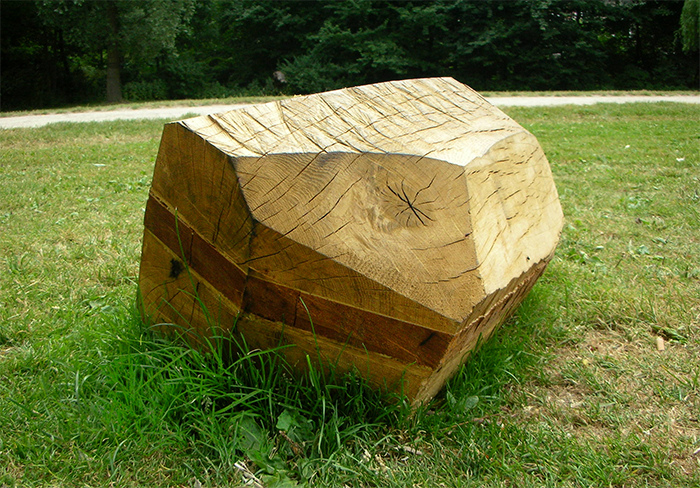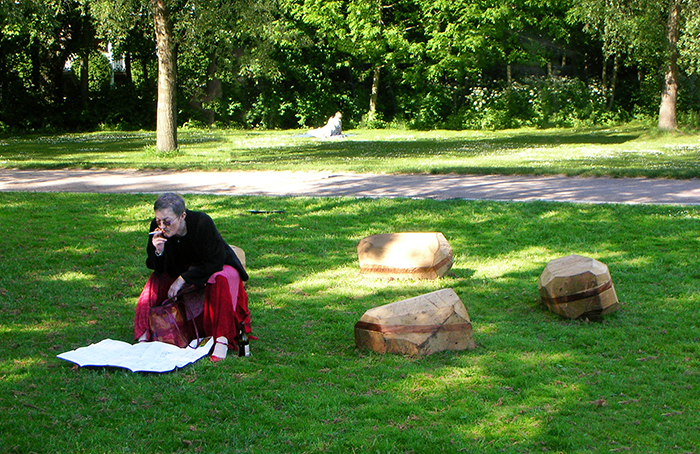 Mødestedet, sten i træ
Siddemøbler til det offentlige rum
Siddemøbler til Frederiksberg have, udgangspunktet er rundkredsen og det gamle tingsted. "Stenene" er udført i træ, så de både referer til træerne i haven og er lunere at sidde på end rigtige sten.
Materialer: Egetræ, mahogni
Mål: H: 150 cm, B: 275 cm, D: 60 cm
Meeting Place, wooden 'stones'
Seating for the public realm
Seating objects for Frederiksberg Park set up in a circle with inspiration from the historic thingstead, where governing assemblies were held. The 'stones' are made of wood, both in reference to the trees in the park and because they make a warmer, more pleasant seat than actual stones.
Materials: Oak, mahogany
Dimensions:
H: 150 cm, W: 275 cm, D: 60 cm