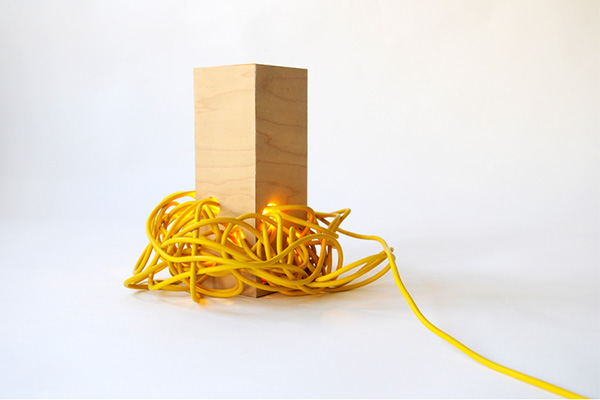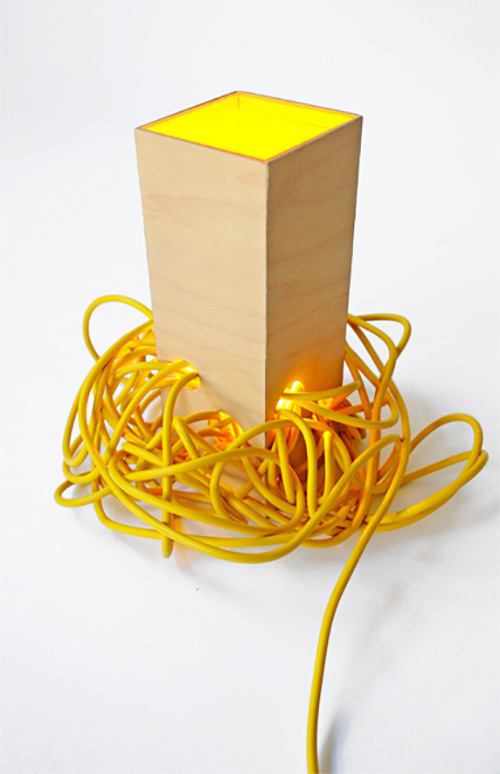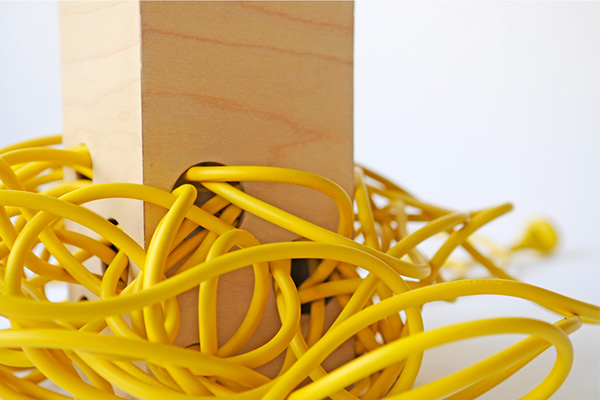 Gul-ledning
Leg med lys, leding og lampe
Bordlampe i birkekrydsfiner og en helt masse gul ledning. Ledningen er både med til at give strøm til lampen, understreje lyses udredning og lege med æstetikken.
Materialer: Birkekrydsfiner, akryl og ledning
Mål: H: 30 cm B: 25 cm D: 25 cm
Yellow lamp cord
Playing with light, cord and lamp
Table lamp in birch plywood and lots and lots of yellow lamp cord. The cord simultaneously powers the lamp, underscores the dispersion of the light and plays with the aesthetic expression.
Materials: Birch plywood, acrylic, lamp cord
Measurements: H: 30 cm, W: 25 cm, D: 25 cm