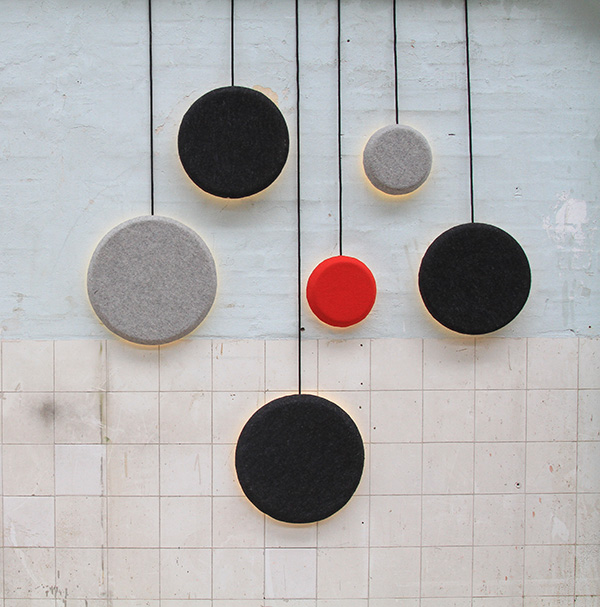 Yo-Yo lamper
Lysende filt yo-yoer
Væglamper som er udført i filt, med en LED lyskilde. Lamperne hænger direkte i ledningen, så den er med til at underbygge lampens grafiske udtryk. Filten er tredimensionelt formbart og lydabsorberende.
Materialer: Filt, LED
Mål: To størrelser: Ø: 18 cm, Ø: 30 cm
Yo-Yo lamps
Luminous felt yo-yos
Wall lamps made of felt with an LED light source. The lamps are suspended from the cord, which thus contributes to their graphic expression. The felt lends itself to three-dimensional form and has sound-dampening properties.
Materials: Felt, LED Dimensions:
Two sizes: Ø: 18 cm, Ø: 30 cm